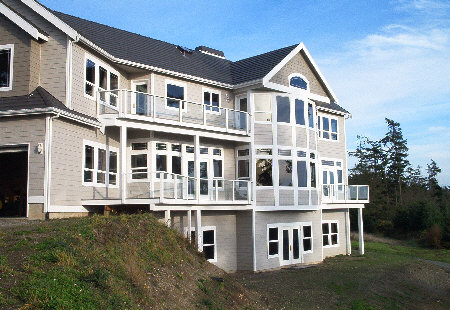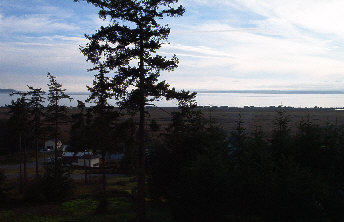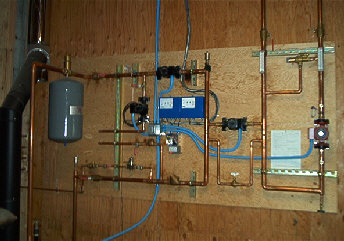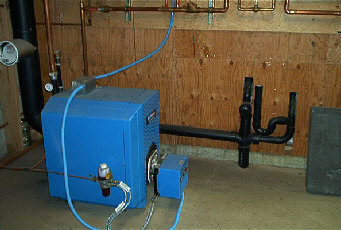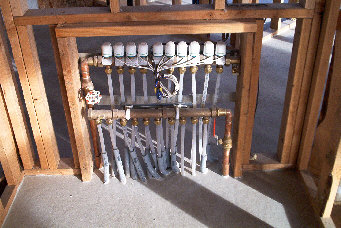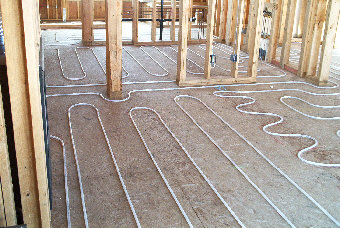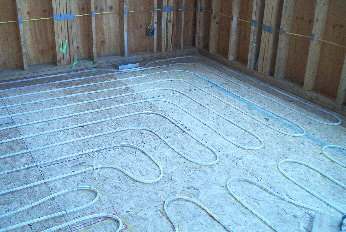 This is a 7,000 square foot residential project in Coupeville, WA that was a perfect candidate for radiant floor heating due to the extensive amounts of glazing.
These homeowners enjoy a spectacular view of Admiralty Bay.
This boiler room piping is located in the basement of the structure. The boiler is controlled by Tekmar controls with outdoor reset to adjust water temperatures based on outdoor conditions. This technology increases overall efficiency of the heating system.
The project features a Buderus G115 oil fired boiler which heats the home as well as generates the domestic hot water.
One of six manifold locations used on three different levels of this home. These manifolds distribute the warm boiler water to the tubing installed in the floor under the gypcrete.
Tubes in this part of the home are stapled down the sub-floor in preparation for 1 1/2" gypcrete.
This tubing photo shows patterns following exterior walls. This facilitates running the hottest supply water to the outer wall where the heat loss is greatest.