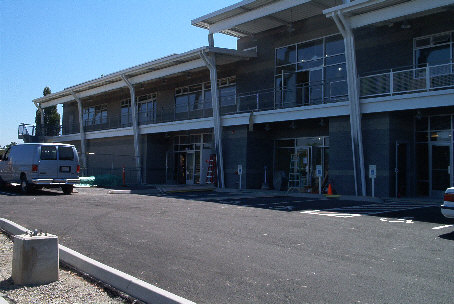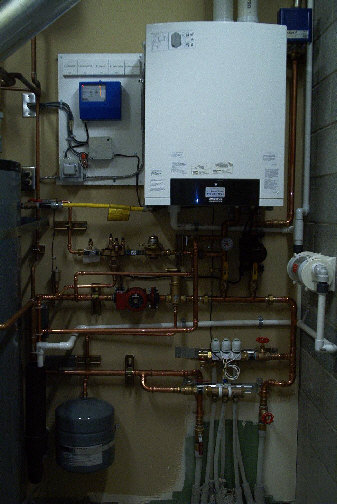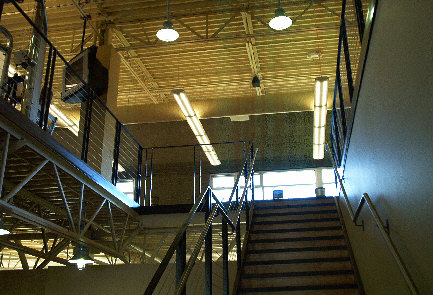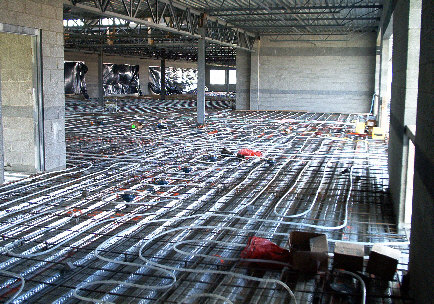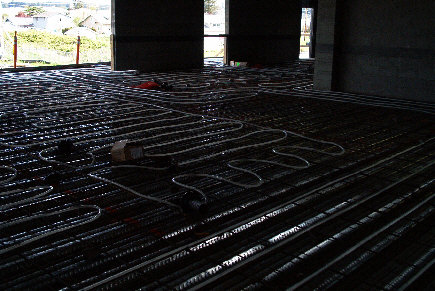 This is a commercial project in Stanwood, WA, a health club that benefited the clients with warm shower floors.
This project had very unique venting requirements. A Buderus GB142/24 high efficiency condensing boiler suited the requirements as the boiler is vented with PVC pipe which can be routed more easily than a B vent system. This Buderus boiler also suited the space limitations on this project. Buderus GB142 series boilers have been running at 98.7% combustion efficiency on radiant floor applications.
Interior shot of the finished athletic club.
Tubing tied down to re-bar on metal pan decking before the 4" concrete slab is installed. This foreground shot is the shower and locker room area.
More tubing laid out in the entry of building. Below this level is a parking garage.